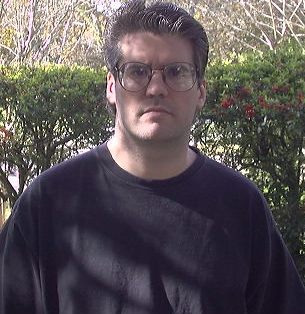 ADAM KITTLE is is a professional musician/composer, and has been playing and creating music for 30 years. He started playing piano in 1973 at the age of five; he participated in several public piano recitals, guild competitions, and composing contests during the period of his formal training. Adam was a music business major at the University of Texas at San Antonio and has played in several bands since his early teenage years. He has received radio airplay for various works done both with bands and as a sole entity since 1988, has keyboard credits on several different albums, and has written more than 600 original compositions in the last 16 years. Adam is also into TV/Film productions, and scored the music soundtrack for an industrial film depicting Southwest Research Institute, a large international research corporation. Currently he is involved in audio mixing and mastering for music CD projects, and is working on several of his own CD productions.
Coming from the older breed of MIDI-users, Adam is a 20-year veteran of MIDI applications, recording, and synthesizers. He runs his own MIDI studio that has been built up since 1984. It currently consists of a various array of synthesizers, drum modules, sequencers, MIDI patchbays, analog/digital effects, analog/digital recording equipment, three mixing consoles, and a Macintosh-based digital audio workstation. He is a fan of analog synthesis or any kind of synthesis that doesn't use sample-playback technology, but utilizes both the old and the new technology in his musical works.
Adam has been involved with computers for many years, and currently uses a PC clone under the Windows 2000 platform, as well as the aforementioned Mac in the studio. He has extensive experience with both PC hardware and software, and has been in cyberspace for 21 years, during which time he has been a BBS Sysop for several systems. He is a former staff member of the PC MUSIC & SOUND Forum on America Online, and hosted the Friday night "Pro-Audio Recording" live chat conference along with staff members Ave Bernard and Michael Reisman. Adam still frequents AOL and has been known to discuss topics involving both production and music business issues on a regular basis; he is also known to help out younger musicians with his knowledge and insights. Adam is also the DJ of the Velcro Touch Radio Network which currently airs on Tuesday nights from 8pm to 2am ET.
Adam is 38 years old and comes from a musical family - all of his immediate family plays one or more instruments, most notably his father who has been a guitarist for over 40 years. Aside from piano/keyboards, Adam also plays electric guitar and electric bass. Adam is based in San Antonio, TX and is a licensed amateur radio operator (his callsign is KD5IBG), and spends his spare time indulging in other hobbies that include meteorology, writing, surfing the Internet and computer applications. His favorite music genres are New Age, Electronic, TV/Film, Rock, and anything experimental or out of the ordinary.
DISCOGRAPHY/PUBLIC RELEASES

Old World; New Age (solo new age album) 1993.
The Constant Search (for Southwest Research Institute) 1996 (film music credit).
Magnetic Rain (solo electronic music piece) 1999 (created for April 1999 electronic music concert at the UTSA Recital Hall in San Antonio, TX).
Inversions (solo new age album) 2000.

With Other Artists:
I Live to Rock-n-Roll (Gary Becks & The Voices Unknown) 1990 album (keyboard credit).
Ruedatoons (Bobby Rueda) 1994 album (keyboard credit).
King Of Monkey Island (Frank Cotolo) 2003 album (audio mastering credit).
Go Away Leave Me Alone (with Noise Seduction) 2003 single (vocals credit).
Almost Right (with Boogaboo and Kim Novak) 2004 single (keyboard, audio mixing and mastering credits).
Most Of Love (with Dennyvan and Kim Novak) 2004 single (audio mixing and mastering credits).
Hunting (Henry Morgan and the High Grass Boys) 2004 album (audio mastering credit).
Colors of the Dream (David Lind) 2004 album (audio mastering credit).
Damn Yankee (Los Burros) 2004 single (keyboard and audio mastering credits).
Light The F*cking Candles (Eva Moon) 2004 single (rhythm guitar, audio mixing and mastering credits).
Holding The World (David Lind) 2005 album (audio mastering credit)
Balkanarama Live (Balkanarama) 2006 live album (audio mastering credit).
Timebell (CJ Wray) 2006 album (audio mastering credit).
ALBUMS IN THE WORKS:
Solar Themes (solo ambient album) projected release date mid-2006.

Adam Kittle is also working on several other new projects - release dates TBA.